If you or a loved one has sustained a personal injury while in Israel because of a car accident, medical malpractice, or a work-related accident; having an experienced personal injury lawyer on your side can make all the difference.
The law office of Guy Deutsch has been serving clients in Israel for over 20 years and has the reputation for being committed to its clients and providing them with honest and transparent legal representation. 
Whether your case is large or small, with us, you will receive the individual attention and guidance needed to fight your case.
Over the years, our firm has helped our clients get the maximum compensation that they deserve and has successfully collected tens of millions of shekels on their behalf.
By visiting our website, you have made the first step in the process of getting the professional help you need for your potential case. We provide a free case evaluation and there are no upfront fees for getting your case started. In many cases, we work on a contingency fee basis and only accept payment after your case has been resolved.
Now it's time to take the next step in your recovery by calling and we will happily answer any questions you have.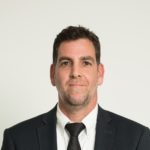 Guy Deutsch, a husband and father of three, became a member of the Israel Bar Association in 2000 and a licensed notary in 2012. 
With over 20 years of experience in litigation, Guy has successfully represented clients with physical injuries, ranging from minor to severe, as a result of motor accidents, work accidents, nursing home accidents and medical malpractice.
Guy has also successfully represented clients who have made claims against local authorities as well as the National Insurance Institute of Israel for work disability benefits such as loss of income, pensions, and injury allowances for those who remain with a permanent disability.
Guy's expertise and dedication to his clients has led him to obtain numerous multimillion-shekel settlements for his clients in a variety of personal injury matters and insurance settlements:
»  ₪11 million settlement on behalf of an injured doctor who sustained serious bodily injuries due to a car accident while vacationing in Israel.
»  ₪6.5 million settlement on behalf of an American tourist who was struck by a car while crossing the street.
»  ₪4 million settlement for a client who was injured in a motorcycle accident.
»   ₪1.7 million workplace injury settlement for a 30-year-old contract worker who was injured on the job.
Contact:
Tel: 972- 9-9766650
   972-52-3566270Mobile:  
972-9-7400295 :Fax
Address:
2 Hanofar St. (Mantzur building, 6th floor) Ra'anana, 43000.
P.O. Box 3037
Email: guy@dlawyer.co.il